The company's new project "Domino.in " LUXURY Village residence, under construction in the heart of Sosua, will surprise with design, innovation and location close to the ocean.
A new LUXURY Village resort real estate complex is being built in the Sosua center next to the ocean. Soon there will be a residence with villas for every taste. The mild climate, the features of the landscape that allows you to relax in the Dominican Republic all year round, attract more and more visitors from all over the world.
LUXURY Village has a very good location. Nearby there is a Casino, supermarket, beach, hospital.
The best architects of the northern coast are working on the project, whose portfolio includes significant tourist sites of Sosua and Cabarete.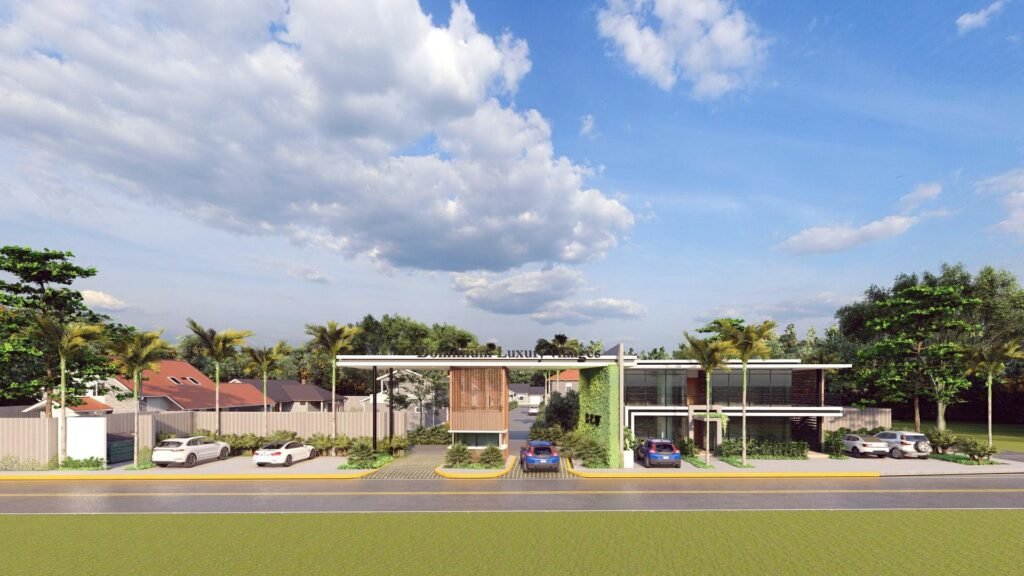 When developing LUXURY Village, architects were inspired by the most successful examples of luxury real estate in Dubai, Spain, USA, France, Japan. The project combines classic and modern trends. The best designer hotels of 2021 are made in this style
LUXURY Village plans a large selection of ready-made villa projects with two, three or four rooms. The villas will have a spacious kitchen-living room, a dressing room, a large bathroom and a terrace and a private pool. Natural textures are used in the decoration.
LUXURY Village is a new look at respectable resorts, aesthetics of space and understanding of comfort," says JUANA IRIS. — Therefore, it was important for us to connect architects who think in the same categories and can translate the values that our clients share.